... with bar ... or approved, welded-on chain ... or bale arm ... or lifting eyes

For every requirement the right version
The company's flagship has always been our concret skip in various sizes and designs, equipped with a range of inlet and outlet options. The elaborate line up covers the needs of construction industry and fullfills the requirements posed by international norms and regulations at the same time.
Here you get directly to the all of  our concrete skips models.
Concrete Skips | Round
Concrete Skips | Angular
At the concrete skips description you find these abbreviations:
C = roll over version
E = version with lifting eyes
H = skip with handwheel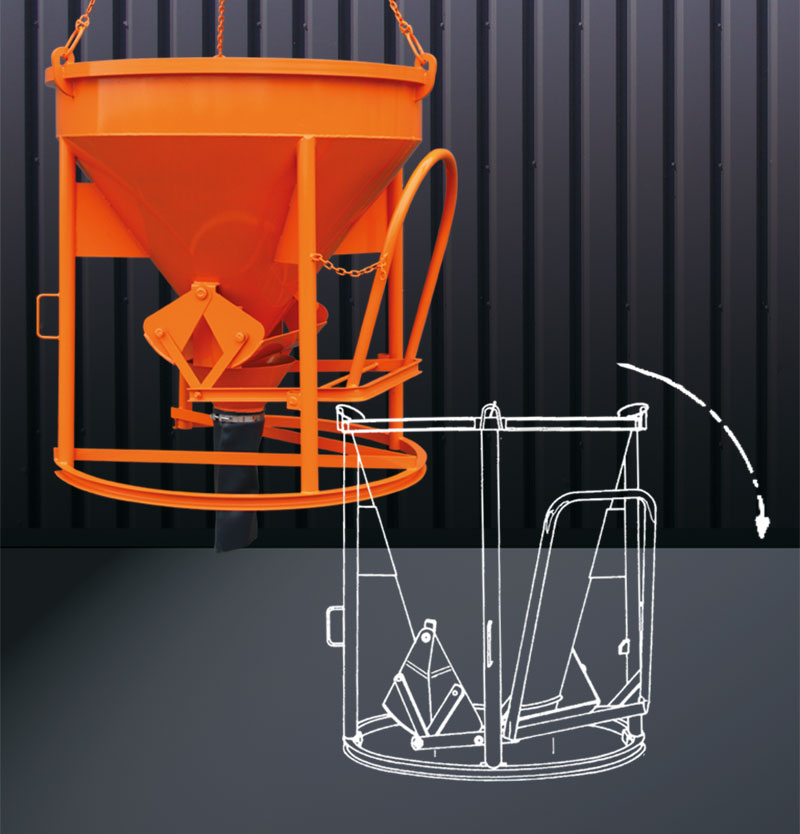 Our gate, featuring a retractable spring mechanism allows for the gate to close automatically after operation.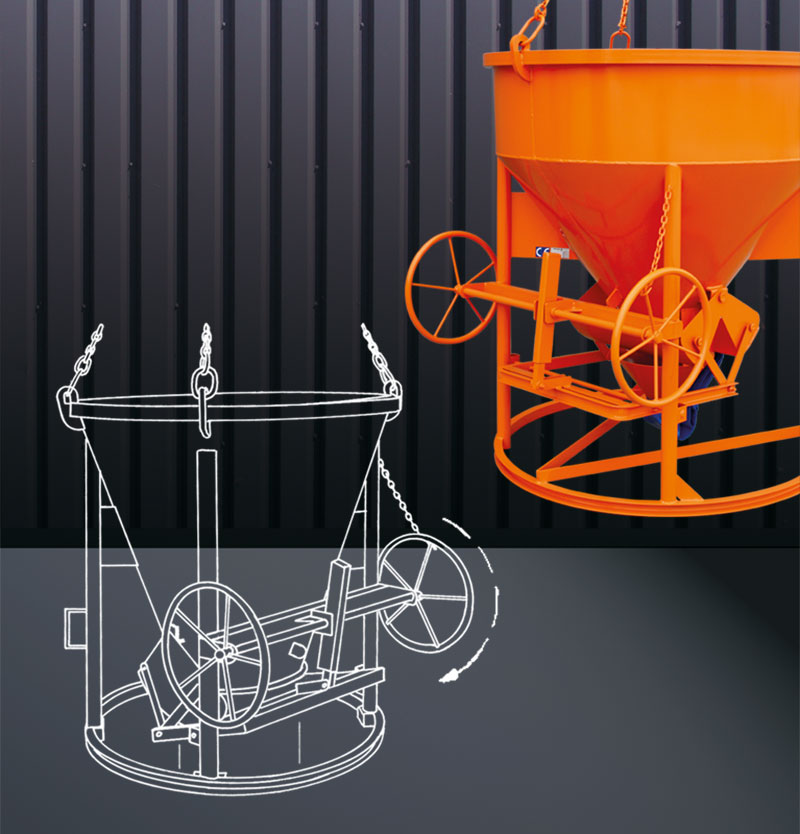 By means of our handwheel operated gate mechanism, a better controlled release of concrete during the pouring process is achieved.